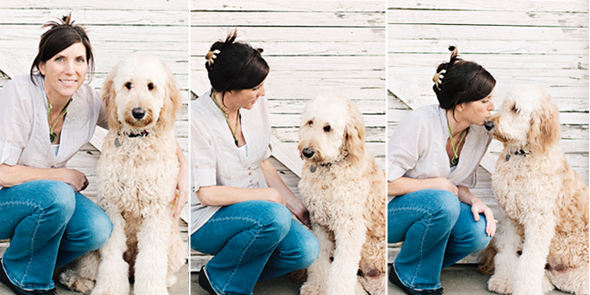 The Fab You Bliss reader is in love with style! Be it wedding style, personal style or home style, they're passionate about making their life MORE beautiful in every way.
Fab You Bliss receives 150K to 300K pageviews a month.
In addition to my traffic stats, my social network consists of 4,000+ Blog, Facebook, Twitter, Pinterest and StumbleUpon subscribers, friends and followers.
More than 75% of my readers are women between the ages of 18 and 35 who are college educated and interested in weddings, DIY crafts, sewing, restoration, design, photography, fashion, ideas for home and cooking. In addition, I also have a large following wedding photographers and wedding industry professionals.
Ad spaces are available mainly on the right side bar, with a few spots available on the middle left side bar. Ad sizes go from large to medium to small from top to bottom. For example, all small ads will appear under all medium ads and all medium as will appear under all large ads.
For more information or to inquire on a partnership, please email stephanie@fabyoubliss.com
Fab You Bliss is a profit based blog, meaning we operate on funds received from blog sponsors who advertise with us on monthly or yearly basis. We love to partner with and endorse companies who fit within Fab You Bliss's demographic and especially those who represent excellent quality and style. Our goal with our sponsors is to not only promote brands we feel a strong connection with but those with a similar style and philosophy to our own.