Wedding Engagement or Styled Shoots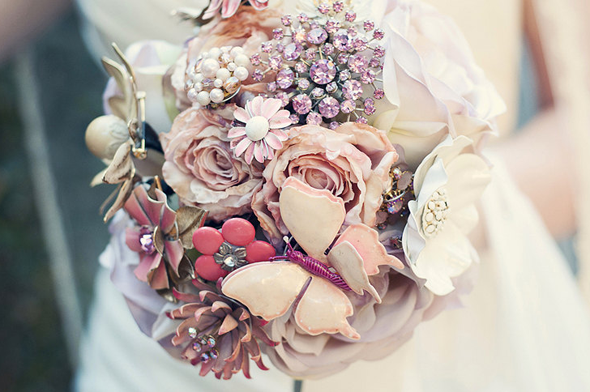 Thank you for your interest in being featured on Fab You Bliss. In order to help promote your work and keep Fab You Bliss in the ranks of the top 10 wedding blogs, we do have some guidelines that must be met in order for you to be featured with us. If your submission meets all of these guidelines, we would be happy to review your submission via Two Bright Lights, Dropbox.com or PASS sent to stephanie@fabyoubliss.com.
Submissions sent via email should address the blog in proper business email format, state why you think such a submission is a fit for Fab You Bliss and include information about the wedding or shoot that we can build on for our feature should we decide to accept it. Submissions sent with just a Dropbox or PASS link and a list of vendors will not be accepted, nor will we respond to such submissions. Following proper submission etiquette is important and respectful. Please follow these guidelines if you'd like to be published with Fab You Bliss.
1. Submission images must meet the highest of quality standards, meaning excellent composition, technique, lighting, exposure, editing, and creativity.
2. It is our preference to accept only exclusive submissions. This also means we will not accept submissions that have been sent to other publications at the same time. To be accepted for publication, we require to be the only publication reviewing the submission.
However, if you have a submission that has been published that you feel is perfect for Fab You Bliss, please feel free to submit it and indicate where it has been published. If we like it enough, we will make an exception. Please do not submit anything that has been published elsewhere without disclosing where and when it has been published. Every submission receives a thorough search before it is published. Non-disclosure and manipulation of publication systems is frowned upon.
3. Please submit at least 50-100 images for weddings, engagements & styled sessions. All images need to be at least 650 pixels in width, verticals as well.
4. Make sure your submission images are ordered in the best way to present the event, meaning from start to finish, (i.e. getting ready images to end of reception images), so when reviewing your submission we get the feel for the story of the day.
5. We definitely don't feature as many engagement sessions as we used to. Currently we are only accepting engagement sessions that are styled with props and/or outfit changes. This blog is designed to inspire couples with creative ways to share their engagement, wedding and lifestyle, so we're looking for sessions that are outside the norm. If you have an engagement session that fits this description, by all means please send it.
6. All submissions must have taken place within last year.
7. Submissions MUST have all vendor contact information listed. Please be sure to include the following with your submission. If you submit via Two Bright Lights, please include this information in the submission, not in a separate email. All submission information needs to stay together.
Please include name and website links for every vendor who worked on the wedding or provided anything photographed, especially:
* The venue
* The florist
* The bride's gown
* The bride's shoes
* The bride's accessories
* The groom's attire
* The bridesmaids dresses
* The bridesmaids accessories
* Flowers girl or ring bearer attire
* Catering
* Stationery
* Hair stylist
* Makeup artist
* Ceremony & reception details
* The cake designer
* Event Planner
* Transportation
* Entertainment
* Officiant
8. Please provide a good mix of images. We are looking for as many detail images as possible, as well as nice variety of the bride and groom, some shots of the bridal party, reception images and getaway shots. Please do not submit too many images that look the same. Variety is best.
9. Please do not submit too may vertical shots. Some vertical images are okay, but too many makes it difficult for our layouts. Again, a good variety is best.
10. We would love for you to provide as much detail about the bride and groom and their special day as possible. Submissions without such information or ones that leave the photographers blog URL of the couple's wedding for us to gather such information will not be accepted.
11. Please do not submit any watermarked images.
12. We only accept single image files. Please do not submit two or more images Photoshopped together.
13. We only accept submissions from photographers. Any wedding planners, florists, venues or couple looking to have a wedding featured, please encourage your photographer to submit. If the photographer does not submit the wedding, I will need an email or phone call from them indicating the feature is okay to publish and verification it has not been sent to any other publication.
14. It is important to note that while we love black and white images, we don't always feel they flow in a non-print publication. Again, we do love them, but they have to be perfect for us to publish them. Therefore, if you have important images that are in black and white, if possible…please provide the color version of them as well.
15. We accept submissions via Two Bright Lights, Dropbox or PASS.
16. Submission review. We do our best to review all submissions as quickly as possible. Some times of the year it is much quicker, other times your wait may be longer. Please give up to at least 2 weeks for a submission to be reviewed. If you have not heard back from us within 2 weeks of submitting, please send us an email to stephanie@fabyoubliss.com with [status of submission review] in the subject line.
17. Fab You Bliss is an Exclusive blog. If you submit any work to Fab You Bliss and it is published, our "Exclusivity Policy" requires you to wait at least six (6) months before submitting elsewhere. Please respect this policy and abide by it if you want to be featured here.
Please do NOT submit work being reviewed by Fab You Bliss to any other blog during our submission review as such is grounds for immediate rejection of work.
We look forward to reviewing your work for publication on Fab You Bliss.